Francesca Cricelli ǀ sèrieAlfa 63
<![if !vml]>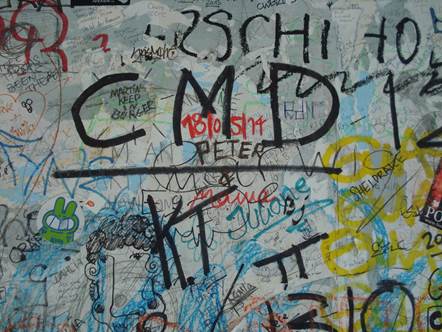 <![endif]>
Foto: Joan Navarro
Francesca Cricelli
Sobre o Atlântico à noite só as estrelas
distinguem o céu do oceano.
Constelam os sonhos do destino.
E o esculpir-se deste corpo metálico
em busca de um acordo
ressoa no eco do silêncio.
Francesca Cricelli é tradutora, poeta e hussarda.
∑P
Sobre l'Atlàntic a la nit només les estreles
distingeixen el cel de l'oceà.
Constel·len els somnis del destí.
I  l'esculpir-se d'aquest cos metàl·lic
a la recerca d'una harmonia
ressona en l'eco del silenci.
Francesca Cricelli és traductora, poeta i hússar.
| Traducció: Joan Navarro
∑P
At night, over the Atlantic, only the stars
to distinguish sky from ocean.
They constellate the dreams of destiny.
The carving of this metallic body
searching for a harmony that vibrates
into the echo of silence.
Francesca Cricelli, translator and poet.
| Translation: Francesca Cricelli
∑P
Sobre el Atlántico por la noche sólo las estrellas
distinguen el cielo del océano,
tachonando los sueños del destino.
Y el esculpirse de este cuerpo metálico
en busca de una harmonía
resuena en el eco del silencio.
Francesca Cricelli es traductora, poeta y húsar.
| Traducción: Joan Navarro
∑P
Sull'Atlantico di notte solo le stelle
distinguono il cielo dall'oceano.
Costellano i sogni del destino.
E l'incidersi di questo corpo
metallico alla ricerca di un accordo
risuona nell'eco del silenzio.
<![if !supportLineBreakNewLine]>
<![endif]>
Francesca Cricelli, traduttrice e poetessa.
| Traduzione: Francesca Cricelli
∑P
La nuit sur l'Atlantique seules les étoiles
distinguent le ciel de l'océan.
Elles constellent les rêves du destin.
Et  ce corps métallique qui se sculpte
à la recherche d'un accord
résonne dans l'écho du silence.
Francesca Cricelli est traductrice, poétesse.
| Traduction : Dolors Català
∑P
Paulo Ferraz ►
| a | entrada | Llibre del Tigre | sèrieAlfa | varia | Berliner Mauer |